Melanin Tax Shares Expert Tips for Minimizing Tax Burden in New York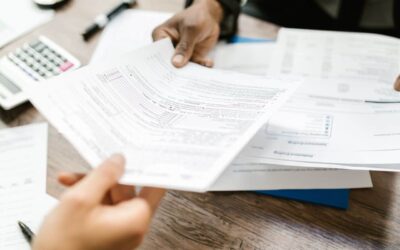 Minimize taxes with strategic planning and tax-advantaged accounts. Consulting a notary in New York like Melanin Notary can help identify areas for savings. Don't let taxes erode your wealth–start taking advantage of the benefits of Melanin Notary today!
Using Tax Planning Strategies to Minimize Your Tax Burden
New York imposes a variety of taxes on its citizens, including income tax, sales tax, property tax, and estate tax. Managing taxes can be complex and confusing, but understanding the options available to you and implementing strategic planning can help you minimize your overall tax burden and maximize your savings.
Maximizing Deductions and Credits
Understanding which deductions and credits you qualify for can make a big impact on reducing taxes owed. Charitable donations, mortgage interest payments, business expenses, education credits, childcare credits, and adoption credits are some examples of deductions or credits that may be available. It's important to do research to ensure you take advantage of all the deductions or credits that apply to you.
Income and Investments
Strategically structuring your income and investments can reduce taxable income while allowing you to maximize returns. Contributing to employer-sponsored retirement accounts such as 401(k) plans can lower taxable income while helping you grow wealth over time. Investing in tax-efficient investments like municipal bonds or index funds can also reduce taxes owed due to their lower tax rates.
Utilizing Tax-free Savings accounts
Tax-free savings accounts such as Health Savings Accounts (HSAs) and Flexible Spending Accounts (FSAs) provide another way to set aside money without having to pay taxes on it. Contributions are typically tax-deductible, and withdrawals for eligible expenses are not taxed either–making these accounts a great way to save for medical expenses without having them count towards taxable income.
By taking the time to review your current tax strategy and researching available deductions, credits, and investments, you can strategically plan for taxes in New York and save money.
Melanin Notary is here to provide you with custom solutions tailored specifically toward your needs so start taking advantage of our services today! Contact us through our form on our website!
Media Contact
Company Name: Melanin Notary
Contact Person: Lorraine M.
Email: Send Email
Address:Suite 105 1200 Waters Pl
City: The Bronx
State: New York
Country: United States
Website: https://melaninnotary.com/