Lee Chambers shortlisted as Agent for Change at the Northern Power Women Awards 2023
Whittled down from 1,500 nominations to just 89 the shortlisted superstars include an 81-year-old cancer researcher, an ex-offender who provides support to women returning home from custodial sentences and a tech founder using AI to further equality in the workplace.
The Northern Power Women Awards is proudly sponsored by headline partner, EY, and hosted by Nina Hossain is happening at Manchester Central Convention Complex on Monday 20th March 2023. The Awards constitute the largest celebration of gender equality in Europe and celebrates the forward-thinking individuals and organisations who strive to create greater gender balance within their communities.
Alison Kay, Managing Partner for Client Service at EY, UK and Ireland, commented on the release of the 2022 shortlist: "With 1,500 nominations for this year's awards, just to be shortlisted is an immense achievement. All nominations were carefully considered and we saw first-hand, throughout the judging process just how high the calibre of nominations were. EY are very proud to support an event that recognises so many powerful role models and organisations from across the North."
This year, Northern Power Women wants to have an even bigger impact across its community and that starts with giving everyone on the shortlist a place on a 12-week mentoring programme. Representation can be seen from every walk of life, leaders, influencers, even those at the start of their career.
Lee Chambers, founder of Essentialise Workplace Wellbeing and gender equity advocate, has been shortlisted in the Agent of Change category. One of only two male allies across the various awards categories, he has been recognised for his continued work into gender health inequalities, his advocacy on menopause in the workplace and his championing of female talent in STEM.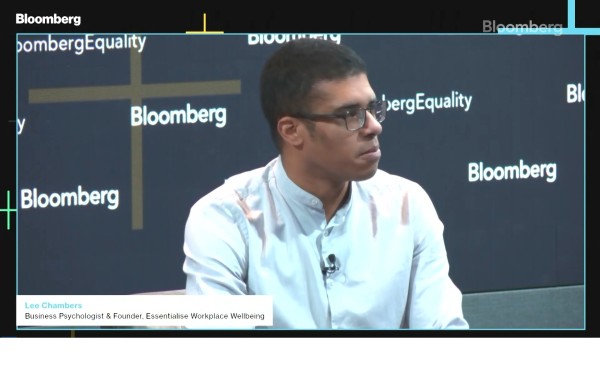 On making the shortlist, Chambers added, "It's a massive honour to be recognised on the biggest gender equity stage in Europe. It will always feel uncomfortable being platformed in this way, as my inclusion means amazing women will have missed out on the shortlist. I will ensure I use this opportunity to recruit more male allies and continue to challenge inequity in all walks of life."
The Awards are just one component of a vast programme of activity aimed at creating collaboration and conversation for the greater good. There are 100 women named across the Future List and Power List – which recognises the leaders and change-makers of the future will be announced on Tuesday 7th February – in addition to the further 11 award categories, which include 'agent of change', 'disruptor for good' and 'one to watch', which have been announced today. Simone Roche MBE, founder and CEO of Northern Power Women, also spoke of this year's shortlist: "Among the 89 shortlisted nominees are fantastic trailblazers and advocates from the North, representing a range of industries and professions. Each of these individuals and organisations highlight just how varied the definition of success can be, as well as demonstrating that each of us has the power to make real change." The winners of the Northern Power Women Awards will be announced on Monday 20th of March 2023 at an awards night and dinner at the Manchester Central Convention Complex. Individual tickets and corporate tables are now available for purchase, and will once again offer 'Pay it Forward' and discounted tickets through a ballot for individuals who may otherwise not be able to attend (to date this has enabled over 280 individuals to attend).
Media Contact
Company Name: Press Release UK
Contact Person: Media Relations
Email: Send Email
Phone: 01772 846144
City: Preston
State: Lancashire
Country: United Kingdom
Website: https://www.theboltonnews.co.uk/news/23245431.bolton-essentialise-workplace-wellbeing-uk-startups-100-index/