Hangzhou searches for more international talent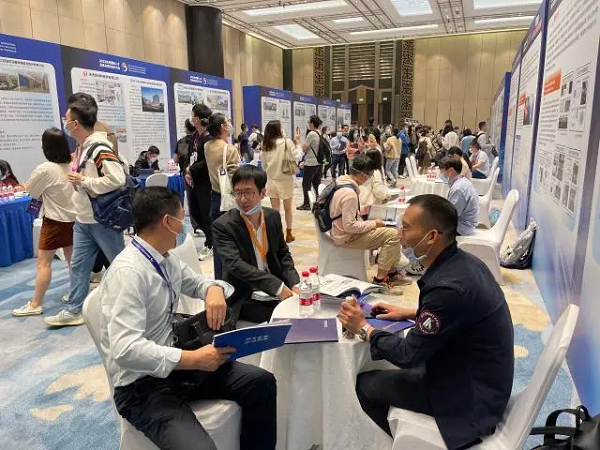 People talk at the 2022 Hangzhou International Human Resources Exchange and Cooperation Conference. [Photo/hangzhou.com.cn]
Entitled "Openness, Cooperation, Innovation, and Entrepreneurship", the 2022 Hangzhou International Human Resources Exchange and Cooperation Conference recently kicked off with more than 30 events, including exhibitions, forums, startup competitions and talent fairs.
At the opening ceremony, experts stressed the important role that international talent plays in modernizing China. In recent years, Hangzhou has implemented multiple rounds of new policies for talent, focusing on building a first-class talent ecology and accelerating the growth of talent resources. The total number of talents in the city has climbed to 3.06 million, accounting for one fourth of the permanent population.
According to a report released by the Ministry of Science and Technology during the conference, Hangzhou ranked in the top three on the list of China's most appealing major cities to international talent and has remained in the top 10 for 12 years. On Sept 28, Hangzhou held its first Talent Day to celebrate the contributions made by domestic and international talent to the city's development.
Mohamad Sawan from the Canadian Academy of Engineering and chair professor at Westlake University in Hangzhou, spoke highly of the environment for talent in the city.
"I receive great age care, medical care, housing and other services, which makes it easier for me and my research team to carry out research," Sawan said. Earlier this year, he was granted the Friendship Award from the local government, the top honor for outstanding foreign experts.
The conference has been held since 2009, attracting 5,970 overseas talents from 58 countries and regions along with more than 5,900 projects. Nearly 2,000 projects worth over $5.34 billion have been brought to the city.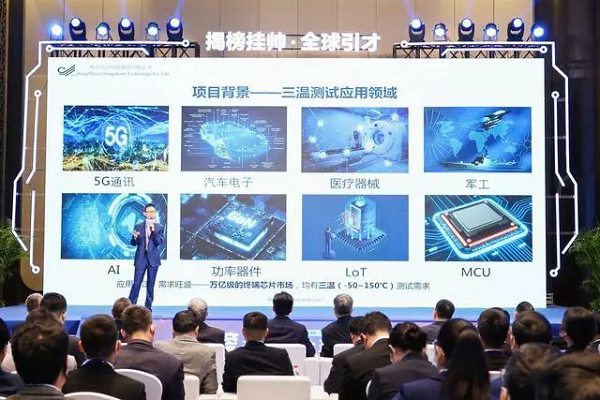 Media Contact
Company Name: The Information Office of Hangzhou Municipal Government
Contact Person: Cai Jingwen
Email: Send Email
Phone: 0510-68559077
Country: China
Website: http://www.ehangzhou.gov.cn/