Trovare Officially Launches Its Ground-Breaking Wayfinder Apple AirTag Wallet
Providers of innovative lifestyle products, Trovare, announces the introduction of the Trovare Wayfinder AirTag wallet, a premium Nappa leather smart wallet with a removable cardholder
The exceptional combination of functionality and style by Trovare with its Wayfinder AirTag Wallet is undoubtedly generating a lot of buzz and the desired results, judging by reviews from users of the smart wallet. Trovare Wayfinder AirTag wallet was inspired by the lack of quality AirTag wallets made from genuine leather without compromising the functionality that comes with the Apple AirTag. People are raving about it's functionality and how much fun it is to use.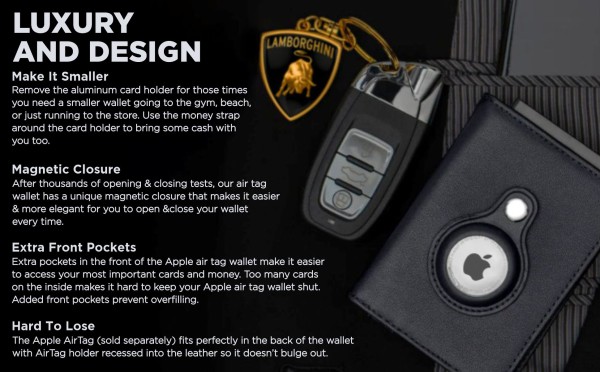 "It's truly been a labor of love for me. I've spent over a year working with different manufacturers, trying different materials, upgrading and going with better quality whenever I could. I don't want other people to be as frustrated as I was when I bought all those wallets. I want people to love my wallets as much as I loved making them. High quality and incredibly well made." – founder of Trovare.
There has been a steady increase in the demand for AirTag wallets recently, with Apple lovers looking to enjoy the immense benefits that come with using an AirTag while having their belongings, such as cards, ID, and cash, always close by. In a related development, a good number of manufacturers have emerged in recent times to provide card-shaped AirTag cases to customers. However, many such products do not address the concerns of users, especially in terms of quality, versatility, and user-friendliness. Consequently, Trovare looks to change this narrative with the introduction of the Wayfinder AirTag Wallet.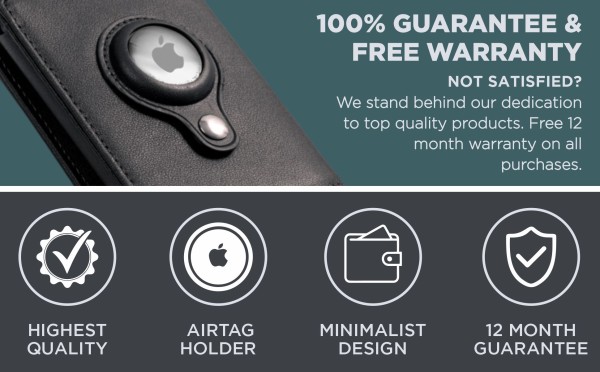 Trovare, which is Italian, means "To Find," has created a groundbreaking product to make life easier and more convenient for people. The Wayfinder AirTag Wallet comes with a high-quality reinforced built-in aluminum cardholder that fans out the users' cards at the click of a button. This card holder has a superior slide and trigger system with RFID Protection helping protect them against electronic pick pockets. It also features a strong magnetic closure to keep the wallet closed which just happens to be a lot of fun too. The wallet also has the versatility that allows the user to have a minimalist wallet as well. People can remove it's aluminum cardholder whenever they want to have a minimalist smaller wallet when needed. The smart wallet is available in brown and black and comes with a free 12 months warranty, amid rave reviews from different categories of users.
For more information about the Wayfinder AirTag Wallet and other products from Trovare, visit – www.trovareproducts.com. Trovare also has a growing online community across social media, including Facebook and Instagram.
About Trovare
Trovare is a family-owned company that focuses on providing products to make life easier and more convenient. The company launched its flagship product, the Wayfinder AirTag Wallet, as a combination of convenience with the technology of the modern world, to help people stop worrying about losing their wallets.
Media Contact
Company Name: Trovare
Contact Person: Michael Urnikis
Email: Send Email
Phone: +1-708-752-1948
Country: United States
Website: www.trovareproducts.com