Emmanuel Camacho The New Hispanic Model Overcoming Stereotypes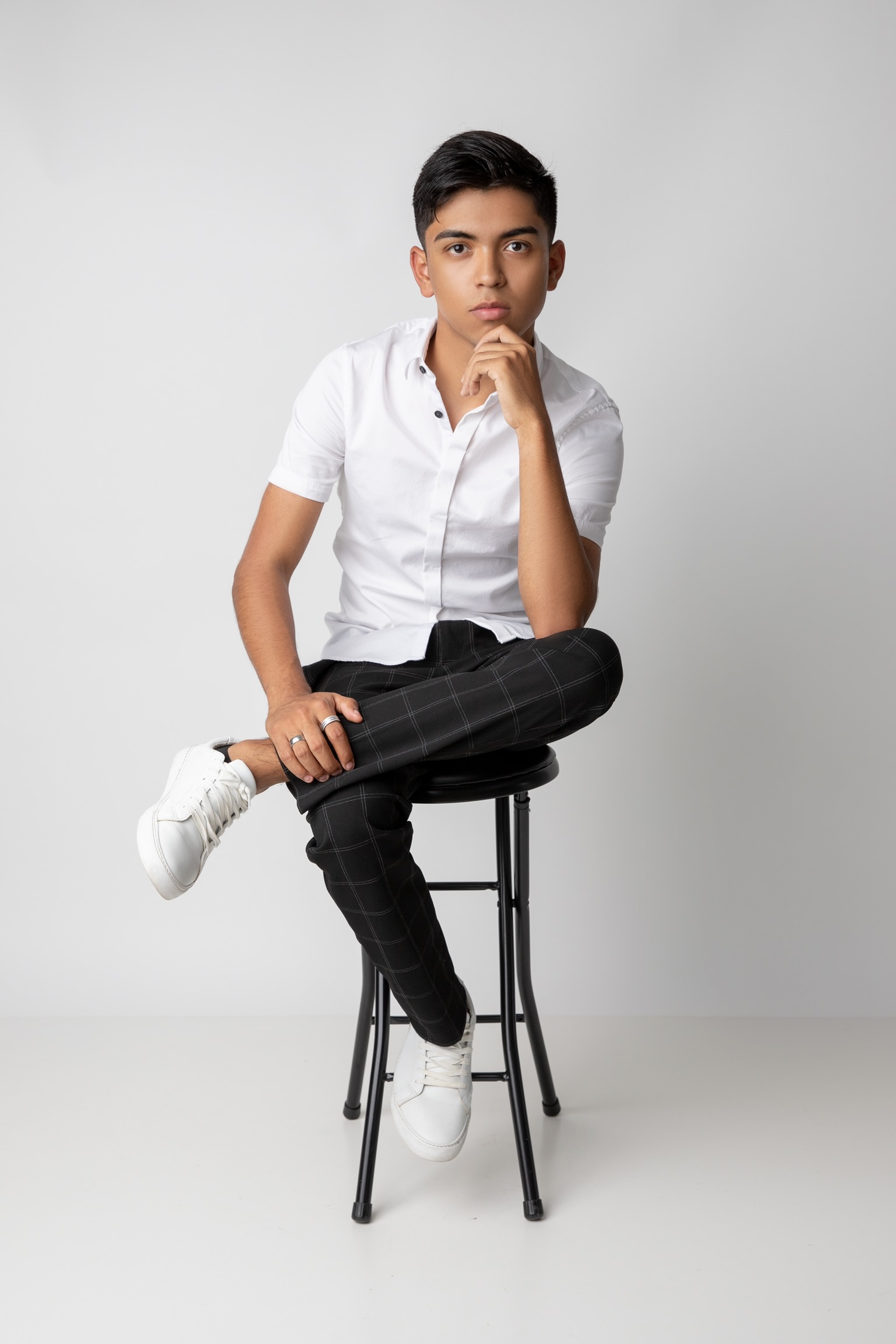 Born in Jackson Tennessee in Madison County, raised in Rio Grande city a city 41 miles west of Mcallen Texas and with 100% Mexican roots. Emmanuel Camacho is a new Hispanic artist who is making himself known in the artistic world, especially in the world of fashion. At just 14 years old, Emmanuel won an acting scholarship at the most prestigious acting school in Miami. At the age of 16, his parents, Jesús Camacho and Maria Camacho, bought him his first camera, which led him to take random photos that he would later be selling because they became something special to the public.
He attended La Union Elementary, Grulla Middle School and Grulla High School Schools which are within the district of Rio Grande City Grulla ISD. Emmanuel tells us that in middle school his parents took him out of school because he suffered from bullying but his years in High School tell us that they were among the best, that's where he learned Photography and how to make videos. The artist mention that Sandor López was one of the teachers who taught him what he knows.
In his years at Grulla high school, Emmanuel wrote a movie in which the script caught the attention of Netflix the most important media company in the world, being only a teenager he did not meet the requirements of the company and he did not submit the information in time.
Emmanuel tells us that he loves change and at his young age he has been a Writer, Screenwriter, owner of his own company, actor and as we know him today a Model.
At the age of 21, Emmanuel officially begins his career in the Fashion world. He did Casting for the Spider-Man movie, he recorded a scene with artists like Tobey Miguarire and Zendeya but his scene was not selected. We have seen him on television awards like the Latin Grammys on red carpets like the Latin American Music Awards and Youth Awards. We could see him on the big screens of Time Square New York in a billboard for a campaign he did in collaboration with Bershka, Danna Paola and Spotify. That is just the beginning and his achievements continue since he was on the list to be nominated for Premios Juventud 2022 in the Model with a Cause category but unfortunately the category was not selected by the members of the academy.
Emmanuel Camacho is a model who is overcoming stereotypes and has shown us that you don't need a face with zero imperfections, much less a Perfect body, that's just standards that he tries to overcome since we saw him modeling Spanish designer clothes and we will be watching him on the cover of a magazine whose name he cannot reveal to us at this time but he mentions that he is very excited and that he never thought he would achieve what he is doing since we will also be seeing him in October modeling designer clothes on the biggest catwalk of Los Angeles.
Beauty is everything in the world of fashion and it is up to you to show that your flaws your imperfections are beautiful, you only need to feel sure of yourself and never look down. That was the advice that Emmanuel gave to people who want to follow in his footsteps."
Media Contact
Company Name: NCM Cast
Contact Person: Emmanuel Camacho
Email: Send Email
City: Miami
State: Florida
Country: United States
Website: https://www.ncmprodu.com/