Empowered Black Doula Announces the Black Doula Tour: Nationwide Tour to Educate Expecting Moms and Birth Workers on Pregnancy, Breastfeeding, and Postpartum
This September the top birth professionals are collaborating to create the most interactive doula workshop
The Black Doula Tour, presented by Empowered Black Doula, announces that the next stop for the multi-city birthing education tour will be held on September 25, 2022 from 1-6pm at 10540 Browning Road Lithia, FL 33547. This hands-on workshop is committed to empowering birth workers, new parents and expectant mothers with information about labor & delivery, birthing positions, breast feeding, safe at home births and much more.
Women around the world are taking a more active role in their childbirth experience and turning to at-home deliveries with experienced birth workers rather than the traditional doctor-led hospital birth. Factors such as unnecessary medical interventions, occupancy restrictions and individually tailored birthing plans all weigh into the increased demand of doulas, midwives and at-home births.
Despite this increase, there is still an overwhelming population of mothers that are not thoroughly informed about their childbirth options and newborn best practices. That lack of attainable and well-deserved knowledge is the main contributing element that led to the creation of the Black Doula Tour.
"Our goal is to help bring education to people around the world, starting from the United States," explained Keshia Lockett, founder of Empowered Black Doula and the Black Doula Tour. The Black Doula Tour kicked off Summer 2022 in Orlando, FL and now has dates scheduled throughout 2023 with plans to hit Jacksonville, South Florida, Atlanta, GA.
To learn more about the Black Doula Tour and to reserve tickets visit blackdoulatour.com or email [email protected].
For more information, log on to https://www.blackdoulatour.com/.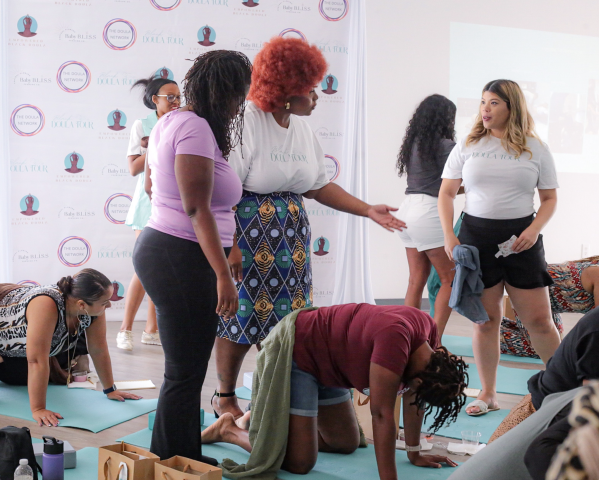 Media Contact
Company Name: Empowered Black Doula
Contact Person: Keshia Lockett
Email: Send Email
Phone: 321-430-6130
Country: United States
Website: https://www.blackdoulatour.com/