Tapestryfor Is Adding Fun And Style To Home Decorations With its World Class Tapestry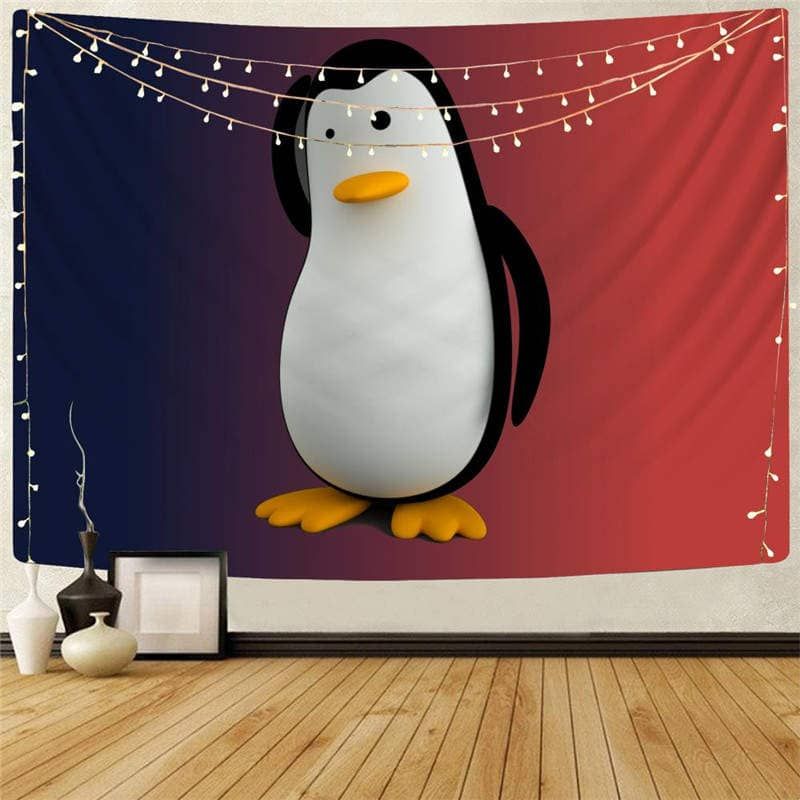 Tapestry by Tapestryfor helps unleash creativity with a personal tapestry touch.
Tapestryfor is the newest yet unique brand to bring elegance to homes with beautifully fabricated wall decor. It is a specialized brand in the production and sale of tapestries with worldwide shipping. Adding a tapestry will add comfort and beauty in a creative way to the walls.
The Tapestryfor brand ensures handwoven and well-finished fabric tapestry artwork. The company's various sizes and patterns of tapestries will add a charming look to furniture, walls, and floors. Moreover, it ensures quality work used as decorative clothing.
Customers can have a wide choice of Tapestry brand decor pieces in animal and landscape patterns. It will give rooms a delicate and eye-pleasing look. For kids and larger rooms, tapestries are available in prints and patterns, including Santa Claus Hanging, Penguine, Camel, Unicorn, Fish, Panda, Cat, Wolf, and more.
Special elegance brand Tapestryfor offers tapestries and wall decor hangings for larger rooms in prints, including Tree, Galaxy, Space, and more. Tapestryfor also offers the design of mystery posters, aurora, waterfalls, and other natural prints. The company promises to add new charm and style to rooms with a luxury look. Tapestries by the brand are soft, durable, and lightweight to carry anywhere in travel.
The colors, shapes, sizes, and patterns of tapestries can be used indoors and outdoors to enjoy moments of photography and comfort with loved ones. Tapestryfor works with high-end fabric material used in manufacturing wall decors and tapestries.
At Tapestryfor, the easy-to-customization option will make every decor need available to bring spice and a lovely look to home backyards, rooms, kids' play areas, living areas, and more. Tapestries are made of high-quality fabric and have skin-friendly art to hang in outdoor and indoor areas.
Gifting tapestries are perfect for all ages. People can enjoy new looks and enhance the dull appeal of rooms with fresh style with Tapestry wall decor. These are multi-purpose items to be used as bed covers, curtains, couch covers, wall hangings, tablecloths, furniture covers, sofa covers, and more.
Tapestries can be used as decorative wall paintings and hangings on birthdays, weddings, festivals, home parties, shop decorations, etc. Carrying them to happening outdoor moments like picnics, beaches, and camping will benefit decorating the area. It can even be used as a sheet, picnic mat, and blanket.
Tapestryfor brand ensures tapestries are easy to carry as they just roll them and take less space in travel. The risk of getting broken and damaged is minimized with polyester tapestries. It even ensures easy cleaning and maintenance with a soft bristle brush. It has stains, and a gentle fabric cleaner is worth using to remove stains from wall tapestries.
To learn more, visit https://www.tapestryfor.com.
About Tapestryfor
Tapestryfor is an original and unique brand with manufacturing for wall decors and tapestries. The company cares for customers' demand for tapestry options with the perfect size, pattern, and material. Tapestryfor offers a plethora of options in tapestries on its official website, including animals, landscapes, and other patterns. It even assures customers of customization to get the right dimension of the tapestry for indoor or outdoor use.
At Tapestryfor, the products range from colored weft threads embroidering or printed canvas artworks adding elegance to rooms, living areas, picnics, etc. The company offers worldwide shipping, 24/7 online support for customers, and a money return guarantee.
Media Contact
Company Name: KYKU
Contact Person: BOBO
Email: Send Email
City: Shanghai
Country: China
Website: www.tapestryfor.com