The Best California Home Services with California Efficiency Group Co-Owner Jamal Hailey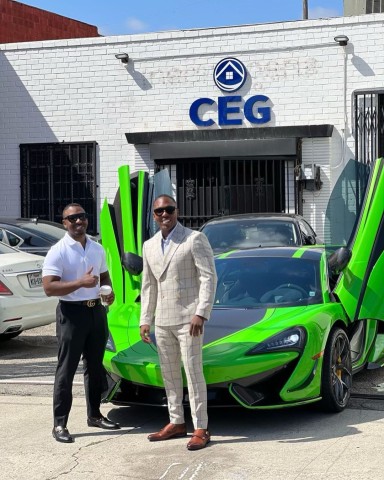 Jamal was born in Toronto, Ontario. From a young age he had the entrepreneurial spirit. His first endeavor into the business world was when he was just 16 years hold with the launch of his own clothing line, "Main Attraction". This was the start of his career. Jamal learned how to promote the value of a product, build a following, and care for customers.
In 2012 Jamal started as a contractor with Evaton Marketing where he used his skills to quickly advance within the company to an Assistant Manager role. In his position with Evaton he learned how to give valuable sales training to others. The individuals he trained became part of the strongest sales team in Canada on the Bell campaign. With Jamals expertise, Evaton Marketing has won the campaign cup for highest volume in sales in the quarter twice since he joined the company.
Jamal's is currently running one of Californias biggest home efficiency service business called California Efficiency Group. With over 30 employees and growing, Jamal is leading the staff towards providing incredible home services to their customers. Having an extensive sales/marketing background allows Jamal to tackle any market condition and provide his team with confidence out in the field.
With over 200+ 5 star reviews, they are making waves locally in California and surrounding areas providing the highest quality home services such as:
Tankless Water Heaters Solar Panels
Water Conditioning Plumbing
Water Sense Fixtures & More.
Learn more about Jamal by reaching out to him directly or by contacting his company. California Efficiency Group. Call at 855-954-1733
Media Contact
Company Name: California Efficiency Group
Contact Person: Jamal Hailey
Email: Send Email
Phone: 855 954 1733
Country: United States
Website: https://californiaefficiencygroup.com/