Omer Istanbul Dental Center Praised for "Quality Affordable Dental Care" in Turkey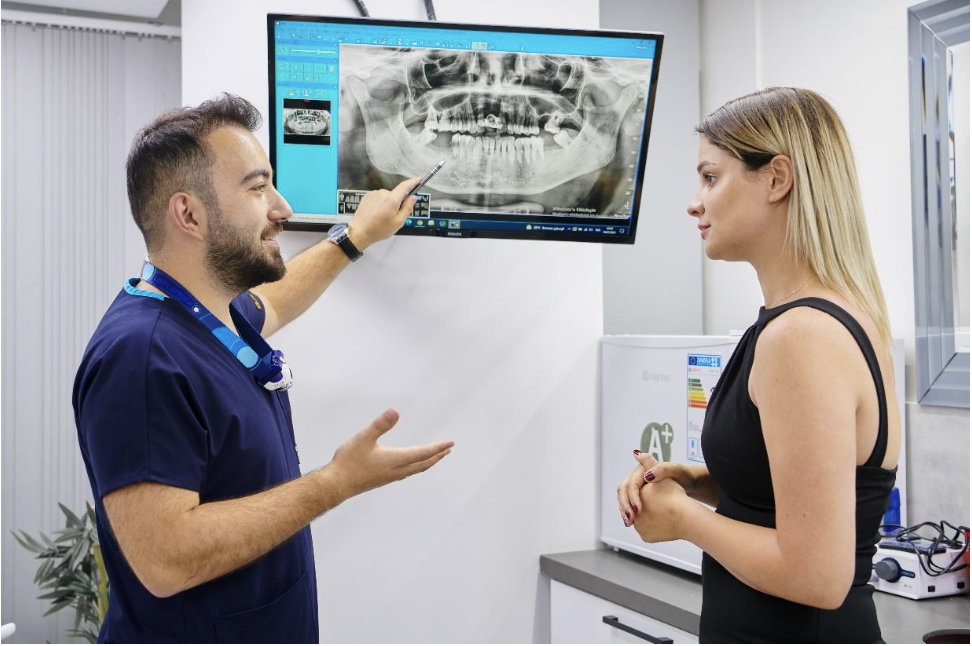 Dr Omer Karaaslan
"It's everyone's right to get healthy teeth at reasonable prices. This is our motto." This courageous expression belongs to Dr. Omer Karaaslan, one of the prominent dentists in Turkey. Dr. Karaaslan has chosen to use his deep experience for much more people and opened Omer Istanbul Center for Aesthetic & Implant Dentistry in Istanbul, Turkey. Nowadays, as one of the high-quality dental centers in Turkey, Omer Istanbul Center does not help only locals in Turkey, but thousands of people from different countries smile confidently.
Turkey, A Leading Actor in Medical TourismTaking courage from the recent leaps Turkey has taken in health tourism as a whole, the Center aims to extend its global portfolio. Given Turkey's proficiency in the medical sector and its cemented reputation in medical tourism, Dr. Karaaslan and his colleagues have a great advantage. Turkey is among the five top countries in this field as a medical tourism hub, according to the number of visitors. Even if the coronavirus pandemic has impeded the global economy, the health tourism in particular for two years, Turkey seems to maintain its acceleration in this sector in the upcoming period. Hence, the country could reach the revenue last year, which it acquired from health tourism in 2019. The statistics revealed by the Ministry of Health of Turkey in the first quarter of this year show that the number of people visiting this beautiful country for health purposes will likely double in 2022.
Why Do Foreigners Prefer Turkey For Dental Treatments?
According to Dr. Omer Karaaslan, they have numerous reasons. "All dental services in Turkey are more affordable compared to other destinations. For instance, implant, dental crown, and veneer treatments are 70 percent less expensive than in European countries. Patients from the United States are coming to us, suffering from voyages of thousands of miles. Dental care is among the health services in Turkey, mostly demanded by international patients." Dr. Karaaslan also reiterates the competence of Turkish dentists by saying, "Professional competence is the most important factor attracting the people from abroad. The patients who look for remedies in Turkey trust Turkish dentists. As Omer Istanbul Centre, we have a distinguished cadre."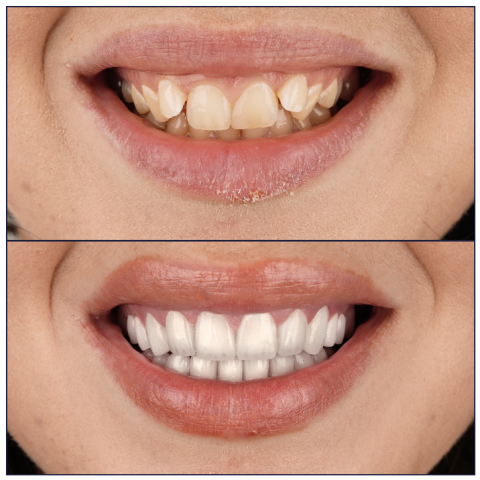 Full smile makeover result from Omer Istanbul Clinic
Omer Istanbul Dental Center Provides A Long-Term Guarantee
Just as Dr. Karaaslan states, the Center has all advantages for its patients from abroad, which the Turkish health sector has provided for a long time. The service mentality in Omer Istanbul is based on very professional planning. All phases, before, during, and after the treatment, are carefully monitored to reach the most effective and long-lasting result. Omer Istanbul Center promotes its personnel with advanced technology and equipment. Thanks to its modern framework, the Center can provide all dental care services with a long-term guarantee, from implants to veneers, from dental crowns to smile makeovers.
On the other hand, Omer Istanbul is among the health institutions to which the Ministry of Health of Turkey has given accreditation. As understood, accreditation is the most significant indicator of the quality and reliability of a health center. Because of this, the patients from different cities in Turkey and abroad can easily sit in the dental chairs of this Center without having any doubt. The center member of The American Academy of Cosmetic Dentistry (AACD), the world's largest organization for cosmetic dental professionals. If you have a dental phobia (fear of a dentist), a specific team will be helping you to facilitate the process. The experiences of patients who have happened to pass by this dental Center encourage everyone needing a dental operation.
People who want dental care in Turkey are increasing. In addition to receiving quality, affordable and smooth dental care, let's add this as well, Istanbul may be the best option to have an unforgettable holiday. Moreover, it is very close to Europe and welcomes you with unique pleasure options you cannot find in another destination. When you look at the said video, the cozy environment will make you think this: Maybe that unforgettable holiday starts at Omer Istanbul Dental Center.
Clinic website: www.omeristanbul.com/en
Media Contact
Company Name: Omer Istanbul Dental Center
Contact Person: Dr Omer Karaaslan
Email: Send Email
Address:Aksemsettin mah, Adnan Menderes Blv. D:No 6-8, D:Kat:1-2-3
City: 34093 Fatih
State: Istanbul
Country: Turkey
Website: https://www.omeristanbul.com/en/