According to DelveInsight, the Multiple Myeloma market size in the 8MM is expected to change at a CAGR of 4.3% during the study period (2017-2030)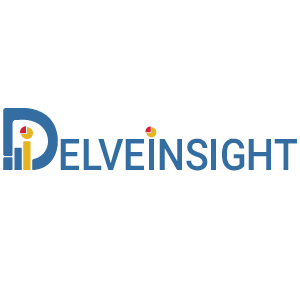 Multiple Myeloma market size therapies will increase dramatically by 2030 due to the arrival of upcoming therapies that will carve out niche roles in the drug landscape. DelveInsight's latest report on Multiple Myeloma Epidemiology and Market indicates that the impressive growth in market size is due to the rise in incident cases of Multiple Myeloma in 8MM, incorporation of immune-therapies in treatment landscape increased patient adherence and adoption of newer therapies. Also, rich emerging pipeline, better diagnosis, rising awareness and expected increase in investment in the R&D activities are some additional factors that are going to fuel the market.
Multiple Myeloma Overview
Multiple myeloma is a cancer of plasma cells. In general, when plasma cells become cancerous and grow out of control, this is called multiple myeloma. The plasma cells make an abnormal protein (antibody) known by several different names, including monoclonal immunoglobulin, monoclonal protein (M-protein), M-spike, or paraprotein. Normal plasma cells are found in the bone marrow and are a significant part of the immune system. Multiple myeloma is the second most common blood cancer diagnosis, after non-Hodgkin lymphoma, in the United States. MM is slightly more prevalent in males compared to females. Myeloma incidence is strongly related to age, with the highest incidence rates being in older people and most frequently diagnosed among people aged 65–74. Approximately 95% of cases are diagnosed at a distant stage or metastatic stage and 5-year relative survival rate for this stage is around 53%. Most of the researchers are unaware of the exact cause of multiple myeloma. However, they have made progress in understanding how certain changes in DNA can make plasma cells become cancerous. DNA is the chemical that transfers the instructions for nearly everything the cells do in the body. Patients with active myeloma generally receive treatment aimed at reducing or at least providing relief from symptoms and reducing the number of myeloma cells in the bone marrow.
Download Sample Report- https://www.delveinsight.com/sample-request/multiple-myeloma-market
Regions covered in the report
The United States
EU5 (Germany, France, Italy, Spain, and the United Kingdom)
Japan
Key highlights of the Multiple Myeloma Market Report
In the year 2020, the total incident case of Multiple Myeloma was 91,693 cases in the 8MM. The United States, in 2020, accounted for 32,270 cases (the highest number), which will probably rise by the year 2030. Among the EU-5 countries, the highest number of incident cases of Multiple Myeloma in the year 2020, was in Germany. In China, the total number of incident cases of Multiple Myeloma was 21,116 in 2020, and this number is expected to rise throughout the forecast period.
The overall number of symptomatic cases of Multiple Myeloma in the 8MM was 80,715, and these cases are expected to rise by 2030.
Males are more likely to develop Multiple Myeloma than females (about 55 percent of cases). When it comes to age-specific Multiple Myeloma cases, the age group 65–74 years has by far the most, followed by 75–84 years and 55–64 years.
In the 8MM, the total cases of Multiple Myeloma by treatment line were 23,581 cases for frontline transplant-eligible patients, 49,699 cases for frontline transplant-ineligible patients, 44,955 cases for second-line patients, 23,498 cases for third-line patients, and 10,236 cases for fourth-line plus patients, in the year 2020.
Multiple Myeloma Epidemiology Segmentation in the 7MM
Total Multiple Myeloma Incident Cases
Total Multiple Myeloma Incident cases by Age Distribution
Total Symptomatic Multiple Myeloma Cases
Cases of Multiple Myeloma by Treatment Line
Gender-specific cases of Multiple Myeloma
Multiple Myeloma Marketed Drugs
Blenrep (Belantamab Mafodotin /GSK2857916): GlaxoSmithKline
Abecma (Idecabtagene vicleucel/bb2121/ ide-cel): Bristol-Myers Squibb/Bluebird bio
Pepaxto (melflufen/ melphalan flufenamide): Oncopeptides AB
Sarclisa (Isatuximab): Sanofi
Xpovio (Selinexor): Karyopharm
Darzalex (Daratumumab): Janssen Biotech
Multiple Myeloma Emerging Drugs
Venetoclax (ABT-199): AbbVie and Roche
Ciltacabtagene Autoleucel (cilta-cel/ JNJ-4528/ JNJ-68284528/ LCAR-B38M): Janssen Biotech/Nanjing Legend Biotech
REGN5458: Regeneron Pharmaceuticals
Iberdomide (CC-220): Bristol-Myers Squibb/Celgene
Do you want to know more information related to the report? Click here- https://www.delveinsight.com/sample-request/multiple-myeloma-market
Multiple myeloma Treatment Market
Multiple myeloma treatment includes stem cell transplant, conventional chemotherapy, targeted therapy, surgery, and radiation therapy. Chemotherapies can be given alone or in conjunction with other drugs including corticosteroids, proteasome inhibitors, immune-modulators, and monoclonal antibodies, anti-resorptive agents such as bisphosphonates and NSAIDs, or narcotics. Currently, Lenalidomide is the market leader in multiple myeloma treatment landscape, and usage as monotherapy and also in combination with other therapies can be found across all the settings. Darzalex is also being used by the healthcare experts in combination as doublet, triplet, and quadruplet with existing therapies for the good treatment strategies and better result outcomes and has impacted the MM treatment landscape significantly.
Multiple Myeloma Pipeline Therapies
Idecabtagene vicleucel (ide-cel): Bristol Myers Squibb and bluebird bio
Venetoclax (Venclexta, Venclyxto): AbbVie
JNJ-68284528 LCAR-B38M/JNJ-4528): Janssen Research and Development
Keytruda (pembrolizumab): Novartis
Melflufen (melphalan flufenamide): Oncopeptides
Cetrelimab (JNJ-63723283): Janssen Research and Development
REGN5458: Regeneron Pharmaceuticals
Iberdomide: Celgene
NY-ESO-1 C259 T Cells: GlaxoSmithKline
Braftovi (encorafenib): Pfizer
JCARH125: Celgene Corporation
Felzartamab (MOR202): I-Mab Biopharma
Chidamide (Epidaza): Shenzhen Chipscreen Bioscience
Multiple Myeloma Market Landscape
The past couple of decades have shown vast changes in the treatment landscape of Multiple Myeloma, starting with the use of stem cells trailed by the availability of novel treatments such as immunomodulators and proteasome inhibitors that have transformed the natural history of the indication, leading to increased survival times. Ongoing advancements in emerging Novel therapies such as CAR-T cell and monoclonal antibodies are showing promising results in treating multiple myeloma patients and are also expected to drive the growth of the market.
Table of content
1. Key Insights
2. Multiple Myeloma Executive Summary
3. Competitive Intelligence Analysis for Multiple Myeloma
4. Multiple Myeloma: Market Overview at a Glance
5. Multiple Myeloma: Disease Background and Overview
6. Patient Journey
7. Multiple Myeloma Epidemiology and Patient Population
8. Multiple Myeloma Treatment Algorithm, Current Treatment, and Medical Practices
9. Multiple Myeloma Unmet Needs
10. Key Endpoints of Multiple Myeloma Treatment
11. Multiple Myeloma Marketed Products
12. Multiple Myeloma Emerging Therapies
13. Multiple Myeloma: Seven Major Market Analysis
14. Attribute analysis
15. 7MM: Market Outlook
16. Access and Reimbursement Overview of Multiple Myeloma
17. KOL Views
18. Multiple Myeloma Market Drivers
19. Multiple Myeloma Market Barriers
20. Appendix
21. DelveInsight Capabilities
22. Disclaimer
23. About DelveInsight
Multiple Myeloma Market Report Scope
The report covers the descriptive overview of Multiple Myeloma, explaining its causes, signs and symptoms, pathophysiology, diagnosis and currently available therapies
Comprehensive insight has been provided into the Multiple Myeloma epidemiology and treatment in the 7MM
Additionally, an all-inclusive account of both the current and emerging therapies for Multiple Myeloma is provided, along with the assessment of new therapies, which will have an impact on the current treatment landscape
A detailed review of the Multiple Myeloma market; historical and forecasted is included in the report, covering drug outreach in the 7MM
The report provides an edge while developing business strategies, by understanding trends shaping and driving the global Multiple Myeloma market.
Why should you buy this report?
The report will help in developing business strategies by understanding trends shaping and driving the Multiple Myeloma market
To understand the future market competition in the Multiple Myeloma market and Insightful review of the key market drivers and barriers
Organize sales and marketing efforts by identifying the best opportunities for Multiple Myeloma in the US, Europe (Germany, Spain, Italy, France, and the United Kingdom) and Japan
Identification of strong upcoming players in the market will help in devising strategies that will help in getting ahead of competitors
Organize sales and marketing efforts by identifying the best opportunities for Multiple Myeloma market
To understand the future market competition in the Multiple Myeloma market
About Us
DelveInsight is a Business Consulting and Market research company, providing expert business solutions for the healthcare domain and offering quintessential advisory services in the areas of R&D, Strategy Formulation, Operations, Competitive Intelligence, Competitive Landscaping, and Mergers & Acquisitions.
Media Contact
Company Name: DelveInsight Business Research LLP
Contact Person: Yash Bhardwaj
Email: Send Email
Phone: 9193216187
Address:304 S. Jones Blvd #2432
City: Las Vegas
State: NV
Country: United States
Website: https://www.delveinsight.com/