Tay Simone's Journey; a Tale of Discipline and Determination
July 4, 2022 – Tay Simone, who started out as a just any other social media personality would, has come a long way to become who she is today. Speak of a wonder, she is definitely one. She set out with clearly defined goals to become a radio personality to be reckoned with. Today, she is a radio personality holding mics – anchoring programs – on prestigious media companies like REEC Radio and Ohm Radio.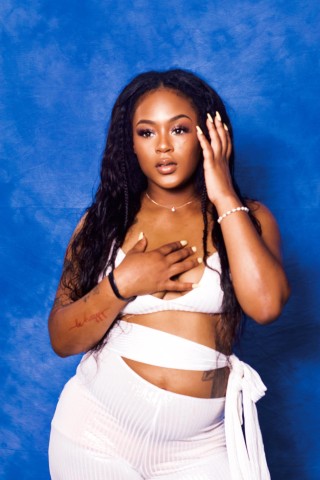 In 2019, Tay set forth as a youtuber. During this period, she created superb video contents and she consequently had teenagers who looked forward to her content. Riding on this momentum and as someone with a proper understanding of her vision, she also incorporated social media influencing. This she did actively on Instagram for the most part of 2020.
Meanwhile, Tay kept learning and adding value to herself. She never stopped honing her skills in preparation for the bigger platforms she set her sights on. She enrolled at LS acting studios between 2020 and 2021. At LS, she was introduced to the fundamentals of being a voice over artist. She also learned script writing.
Collin Powell, an American politician, a diplomat, and the 65th Secretary of state in the United States (2001-2005), once said:
"A dream does not become a reality through magic; it takes sweat, determination and hard work."
Tay must have had this in mind during those times when she learned, unlearned and relearned, as she never lostsight of her destination. The learning/building process was not all rosy but she stayed committed to learning and adding value to herself.
Her commitment to learning must have paid off when she became a Broadcast Intern at REEC Radio in Atlanta Georgia. At REEC radio, Tay put her skills to good use. She was involved in the audio editing with Adobe Audition 1.5. Tay Simone, having trained as a voice over artist as well as a script writer, she was able to handle the script writing for adverts very well. She also voiced several radio commercials and on-air commentaries.
For someone with so much skills and talents, it is not a surprise that Tay now works with OHM Radio, Charleston-where she is responsible for the creation, writing and productions of shows for live broadcasting. When on air, Tay is a proper blend of professionalism and charisma. Her professionalism is such that the audience cannot but remain attentive. Her ultimate goal is to become the most listened to female radio personality.
Media Contact
Company Name: Tay Simone
Email: Send Email
Country: United States
Website: https://www.instagram.com/taysimonee/