Human Trafficking Charity Wins Best Short Film Award At The London International Web & Short Film Festival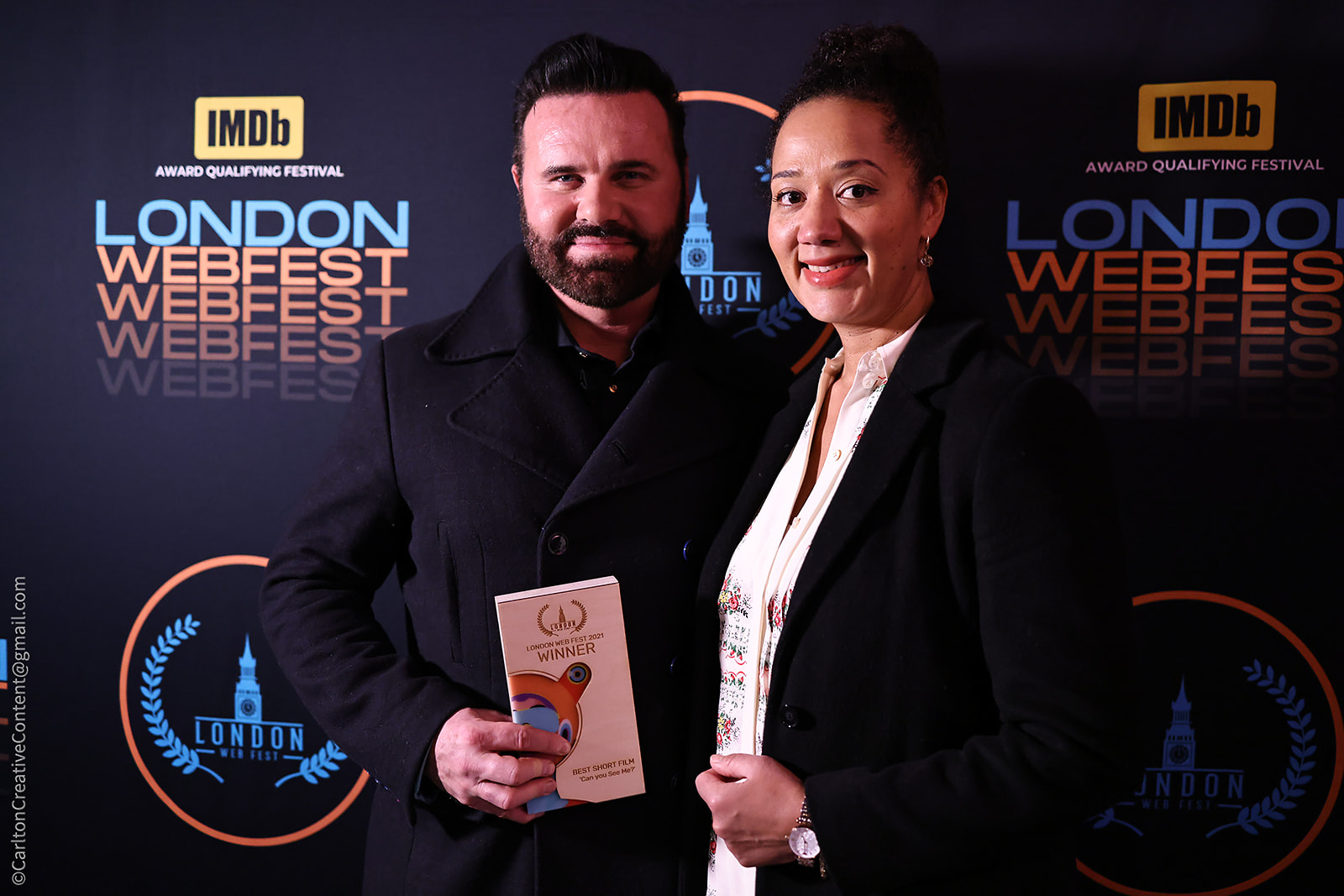 A21 charity takes home the trophy with their hard-hitting film 'Can You See Me?'
Director Christian Elliott and the rest of his team at A21 were the proud winners of Best Short Film at the first annual London Web Fest Awards.
Titled after their campaign of the same name 'Can You See Me?' brings awareness to the millions of men, women, and children who are currently trapped in slavery across the world.
"The "CAN YOU SEE ME?" [CYSM] films were created to bring awareness and action to the public regarding the scourge of human trafficking in the world today. The London Web Fest has allowed A21 to push for greater exposure which literally helps save lives, thank you for this opportunity!"
Festival Director, Saul Marron added, "London Web Fest was established to showcase new and under-represented voices with important stories to tell; I can't think of a more worthy winner of the short film category".
Other winners at the annual London Web Fest award include:
Best Documentary: Going Flat (UK) – Filmmakers Graeme Weston, Julian Civiero explore one woman's journey after her double mastectomy and the choice not to have reconstructive surgery.
Best Web-Series: Just The Two Of Us (Canada) – After sudden, unexpected break-ups with their respective partners, Mathieu invites his best friend Joëlle on an unforgettable summer-long road trip.
Best Animation: My Babushka Smokes a Pipe (Russia) – Russian director Ivan Pavlov's animated film about people who defeated fascism and saved our lives.
Best Weird & Wonderful: Via Veneto (Italy) – Cecilia is twenty-eight and has three obsessions: her ex Marcello, the Dolce Vita and being able to be a real actress. Between fashion photos and failed auditions, she works as a waitress at the Principe, a decadent restaurant and cocktail bar on Via Veneto.
Best Dance/Music Video: Like Water (UK) – Director Mthuthuzeli November acknowledges the resilience of our ancestors, passed down from generation to generation. A world unkind to our people, yet somehow we survive. A world that has conditioned us to not see the beauty of our skin, hair, culture and our people. But like water we flow, like water we change shape. We remain resilient.
Best Student Film: Aubade (UK) – Director Joe Lowengray – A grieving woman finds herself playing piano for an audience of ghosts who appear at her window.

Notes to Editors
Contact for further details: Saul Marron – Festival Director; [email protected]; 07957944146
The London International Web & Short Film Festival (www.londonwebfest.co.uk) is an IMDb-qualifying festival that champions diverse filmmakers from around the world. We showcase best in short-film, animation and web series connecting emerging filmmakers to award-winning industry veterans and to a growing online audience.
The A21 Campaign (www.a21.org/content/can-you-see-me-uk/grnb5s) is about abolishing injustice, in particular human trafficking, through Prevention, Prosecution, Protection and Partnerships with government and other agencies. Prevention initiatives inform the next generation to save them from becoming victims.
Media Contact
Company Name: A21
Contact Person: Media Relations
Email: Send Email
Country: United States
Website: https://www.a21.org/