New Book Release: Dear Loved Ones: An Honest Guide To Helping The Special Needs Family You Love, Debuts As #1 New Release, Available Now In Print And Kindle Formats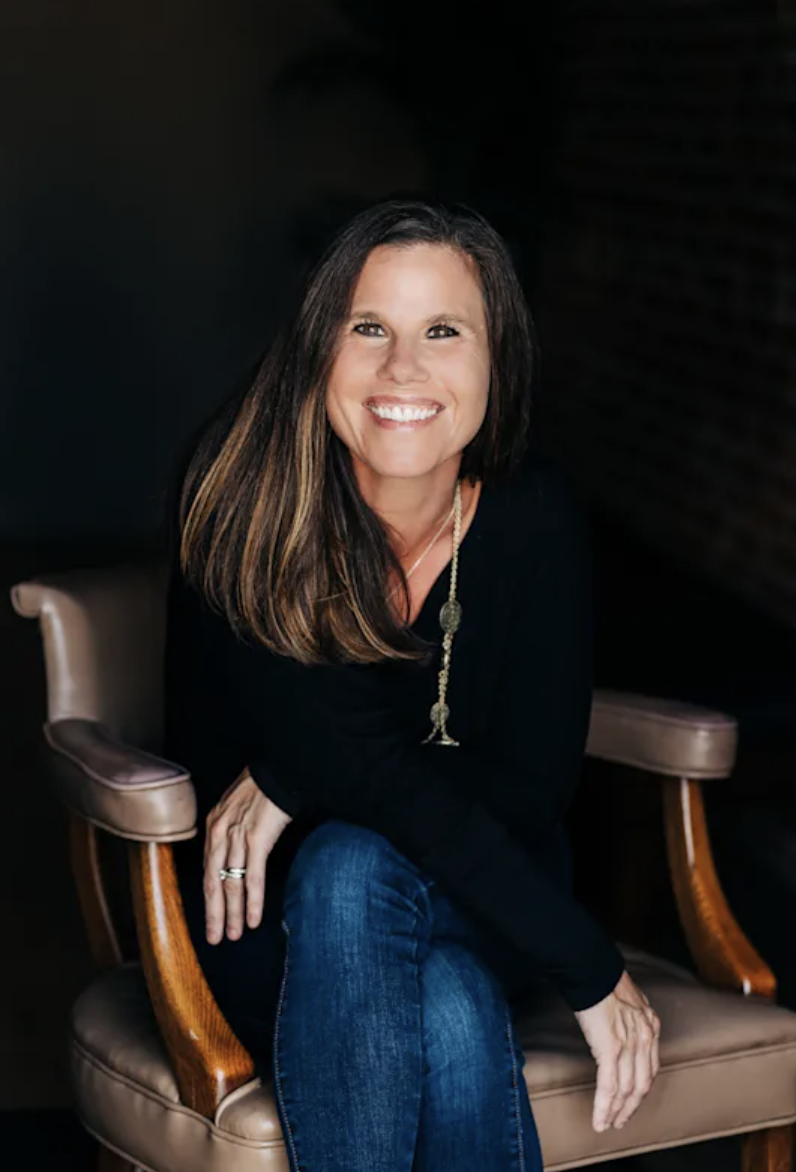 King of Prussia – Feb 1, 2021 – Special needs mother of four, Julie Falcone, released a guide to support special needs parents by educating their extended family and friends on what they can specifically say and do to truly help. Julie Falcone addresses this group through letters written at the end of each chapter that provide a variety of no-nonsense tips to support the special needs family they love, as well as validate the feelings and struggles of special needs moms. The anecdotes speak to well-meaning friends and family, who so desperately want to help but sometimes inadvertently say or do things that come off as insensitive or offensive.
Falcone suggests, "With Covid 19 spreading, many students diagnosed with invisible special needs like ADHD, autism, learning disabilities, anxiety, and depression are struggling with the virtual learning model. This is the perfect time to become educated on these disorders and work to create positive atmospheres around all families with special needs children."
"DEAR LOVED ONES: An Honest Guide to Helping the Special Needs Family You Love" made its debut as #1 New Release in Special Needs Parenting on Amazon, December 8, 2020.
Julie Falcone gives a brutally honest, behind-the-scenes look at what raising four children, diagnosed with ADHD, autism, anxiety, depression, oppositional defiant disorder, and sensory processing disorder, respectively, looks like on a daily basis. Falcone explains, "The importance of having the open and raw conversations about what is really going on in our homes is necessary to promote inclusivity and understanding. By being honest with ourselves and others, we have the power to create a path of acceptance and education, in which our 'imperfect' families can be better embraced by the entire community."
Julie Falcone's heart wrenching and funny stories perfectly straddle tragedy and humor. With chapters like "FLEXIBLE SCHMEXIBLE" and "STOP STARING AT ME, BITCHES", readers will be unsure of whether to laugh or cry.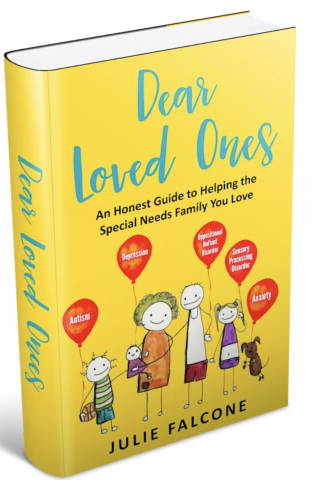 About Julie Falcone
Julie Falcone is a veteran special needs mother of four in the trenches, an advocate for special needs mothers newly diagnosed with ADHD, a Court Appointed Special Advocate for the Delaware County Family Court System, and a member of pertinent national organizations. As well as writing her own blog on Julie-falcone.com, she also contributes to numerous parenting podcasts and blogs.
For more press information or to arrange for media interviews, see contact info below:
Facebook: @juliefalconeauthor
Media Contact
Contact Person: Julie Falcone
Email: Send Email
City: King of Prussia
State: PA 19406
Country: United States
Website: http://www.julie-falcone.com