Private Island Influencers show their 50 Million fans how to travel safely during the pandemic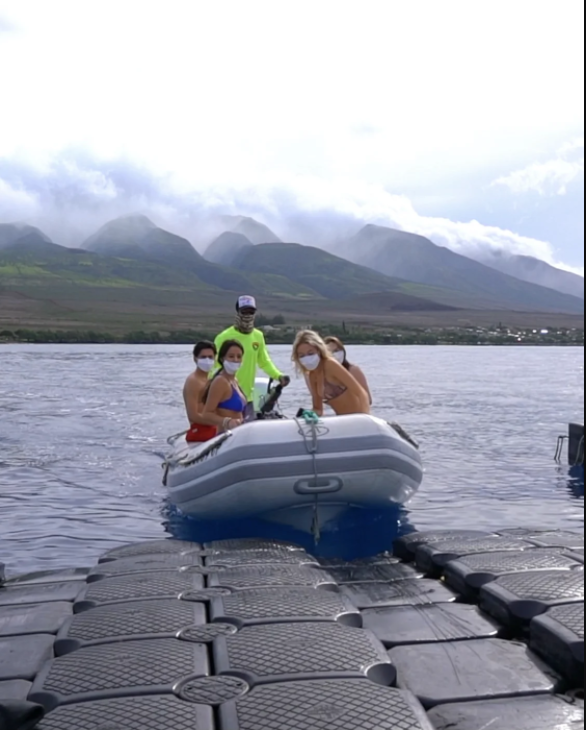 Private Island, a social event app, has organized a plethora of well-known influencers to a Hawaii Friendsgiving, with name on the trip like Nickelodeon star Isaak Presley, Tik Tokers Colie Nuanez, India Good, Carson Paw, Isaak Presley, Mishka Silva, Sam Frank, Katelyn Elizabeth, Sebastian Topete, Cristopher Romero, Lauren Kettering, Giovanny Valencia, Quinton Griggs and Cynthia Parker confirmed as attendees the the first official event on Maui, Hawaii hosted personally by CEO and app creator Nicholas Duro. The exclusive Maui event will include luxury hotel accommodations, fine food and loads of activities meant to get the blood pumping. Anyone up for skydiving, jet skis, and motocross under the warm tropical sun? It sure beats a zoom meeting in my pajamas. Private Island is making a point to show the world that there's a light at the end of this long tunnel of quarantine for travel, socializing, and group fun while also maintaining respect for pandemic regulations.
The group has received a lot of hate already for this decision but firmly agree that travel and social interactions can be amazing experiences and yet still executed safely.
The group has been spotted by a number of sources driving around the island of Maui this week in their 4 Cadillac Escalades, but only from their villa to the adventure destinations with no exposure to the outside world.
There is a special surprise event that the group has planned for Thanksgiving Day.
Any of us are rightfully skeptical of planning an event in this climate, as we all are more than aware of the dangers and limitations COVID-19 poses to large group events. Private Island strays far away from the impersonal planning that you might find on other applications. With Private Island, the user (host) is not only in control of how an event is financed and planned, but is able to keep precise tabs on who is allowed to join an event and can go as far as mandating recent COVID tests as a requirement for entry. In statements made by CEO and app creator Nicholas Duro, he has clearly conveyed his utmost concern for Islanders' their health, safety, and wellbeing. This web-service is practically tailored around the "new normal" that COVID has imposed on people across the world. The launch party itself will be ardently restricted to party-goers who have undergone COVID tests less than three days before boarding the plane to Maui, and Islanders will be split into quarantine "activity groups" to astronomically reduce any spread.
Private Island is an event planning application that has just launched on ios and android platforms, and has already begun turning heads throughout a broad demographic of adventure-hungry users.
Media Contact
Company Name: Private Island
Contact Person: Oscar Campos
Email: Send Email
Phone: (402)805-7101
Address:1 Blackfield Drive
City: Tiburon
State: CA 94941
Country: United States
Website: http://www.privateislandapp.com