CKO KICKBOXING UNITES TEAM FOR NEXT CITY CHALLENGE RACE IN NEW YORK CITY

The highly sought after cardio-kickboxing franchise, CKO Kickboxing, gears up for their next team event on August 17th, 2019 with City Challenge Race. The day promises to bring a lot of excitement and achievement as Team CKO, comprised of members, trainers, and staff from multiple gyms all over the tri-state area, gear up to take on twenty-eight obstacles to test their stamina, fortitude, and endurance.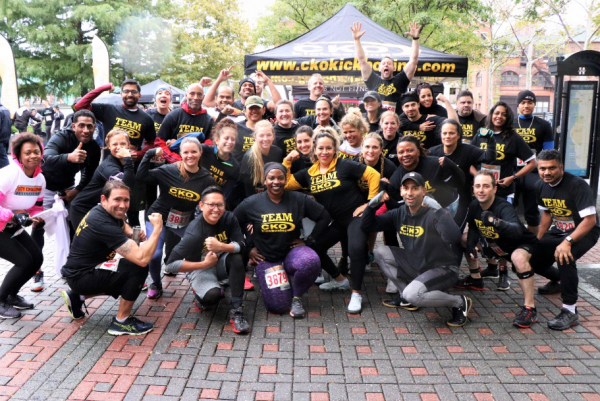 CKO Kickboxing is no stranger to team events and memorable occasions that bring together members and staff from any and all of their locations across the United States and Canada. From exciting classes centre-court at the world's most famous arena, Madison Square Garden, to taking cruises on Royal Caribbean's most elite ship, the brand goes far beyond the concept of weight-loss, muscle-tone, and stress-relief.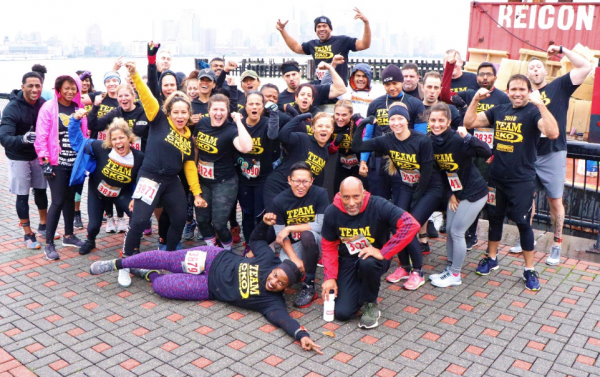 As Joseph Andreula, CEO and founder of CKO Kickboxing, mentioned, "Every person can feel comfortable in any of our classes. They aren't designed to make you feel defeated or to pick on those who can't keep up. Instead, they're all about taking steps forward in a fun, positive, and motivational way. CKO is a workout for each individual, but above that, it's a community for us all. We're all about unity and achievement together. That's why we have so many great events. The next City Challenge Race is one of many more adventures to bring us all together. We even have a giant beach day where we all just relax and have fun. This is CKO."
City Challenge Race in New York City promises to be an exciting event for everyone attending. Every year, the race grows more and more popular and features racers from all over the country. CKO Kickboxing has a strong presence at these races and has been known to win awards for biggest teams on more than one occasion at the Jersey City and Hoboken City Challenge Races.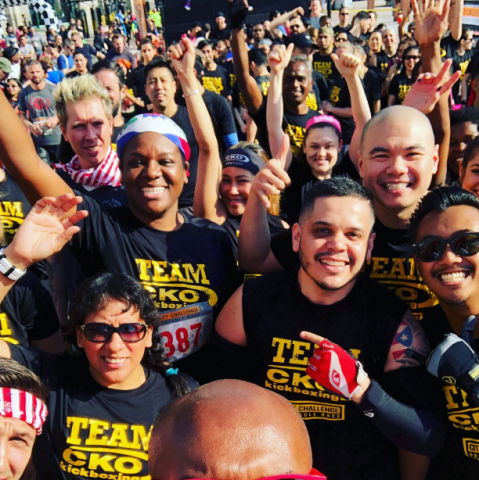 With over 95 locations across the United States and Canada, CKO Kickboxing features one-hour classes anyone can take that incorporate a real heavy bag, real kickboxing moves, and the addition of body-weight sets to get your energy up and body fat down. The music is always pumping and the trainers are always calling out combinations during the class to keep you active and engaged. Any age, any size, and any level can go at their own pace to lose weight, build muscle, reduce stress and have a fun workout that takes them to the next level of fitness.
The CKO Community believes in reaching out to teams with a spirit of unity and bringing them their workouts to help everyone achieve even more, together. From regular group fitness classes to private team training classes and their portable CKO Bags, CKO Kickboxing offers ways for groups of all different sizes to gain an experience their bodies and minds will always remember.
For more information on CKO Kickboxing, please visit: www.CKOKICKBOXING.com
For more information on Franchising, please visit: www.CKOFRANCHISING.com
For more information on City Challenge Race, please visit: www.CITYCHALLENGERACE.com
Media Contact
Company Name: CKO Kickboxing
Contact Person: Joseph Andreula
Email: Send Email
Country: United States
Website: www.ckokickboxing.com