RevoNext's New Earphones Provide a True Hi-Fi Listening Experience at an Affordable Rate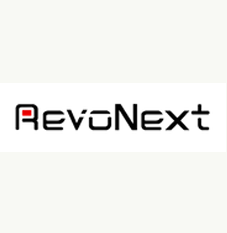 The technological world is never at a standstill. Every moment a new advancement can be seen propelling the human experience further and further. Audio specialists at RevoNext may have taken yet another step towards this advancement. Originally established in 2015, this is a company composed of sound engineers with years of experience in this field. Their primary focus has been to lead a technological revolution – and their newest product: "A Hi-Fi headphone with 8 drivers called the NEX602" may be just that.
These earphones are designed with meticulous attention to detail. With a solid grasp of the intricacies of audio and technology, the specialists at RevoNext are able to provide an experience like no other. Despite the portability of the NEX602, it offers high definition sound, produced by heavy performance polymer composite diaphragm driver and 3 balanced armatures. Additionally, the bass and mids are plump, the treble is very clear and delicate. This provides a truly "Hi Fi" sound experience that music fans will undoubtedly adore.
These ergonomic earphones are made by and for music fans. Keeping human health sensitivity and wider frequency response in mind, RevoNext has perfected their tech. As a result, regardless of what genre one is listening to – their experience is unbridled in quality. Furthering the effectiveness of these earphones is their incredible noise cancellation and comfortable and patented design.
RevoNext audio products have always been synonymous with quality. But this new release truly takes it to a whole other level. The creators behind it are a group of music enthusiasts from both Stockholm and Los Angeles. Their personal struggle of being unable to appreciate good music due to a lack of good earphones led them to the development of their audio products. Their goal was always to provide excellent goods at affordable prices. The NEX602 is the ultimate manifestation of their qualities and aspirations. It is the perfect option for those looking for an affordable earphone – as well as audiophiles that want to get the best tech around.
About RevoNext
RevoNext is composed of a group of audio engineers have focused on technical revolution and developed excellent Hi-Fi headphones for more than 10 years. Their excellence in this field has led to them recently releasing new Hi-Fi in-ear monitor with 8 drivers, called the NEX602! RevoNex's team is always aiming to provide worldwide music lovers with true hi-fidelity headphones at an affordable cost.
For more information: www.revonext.com
Media Contact
Company Name: RevoNext Technology (H.K.) Ltd
Contact Person: Thoma Guo, Media Marketing Manager
Email: Send Email
Phone: 0086 139 2680 2961
Country: HongKong
Website: https://www.revonext.com/